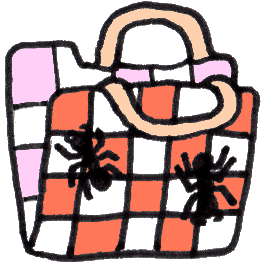 IS IT PICNIC TIME YET?
APRIL 11, 2022
A GOOD PICNIC TAKES A LITTLE PLANNING AND A NUMBER OF SNACKS AND DRINKS. LUCKILY WE'VE GOT GREAT PLACES AROUND HERE TO STOCK UP ON SUPPLIES—AND A FEW SUGGESTIONS ON WHERE YOU MIGHT TAKE YOUR BASKET AS WELL.

LISTINGS (AND TEXT) COLOR CODED TO THE MAP.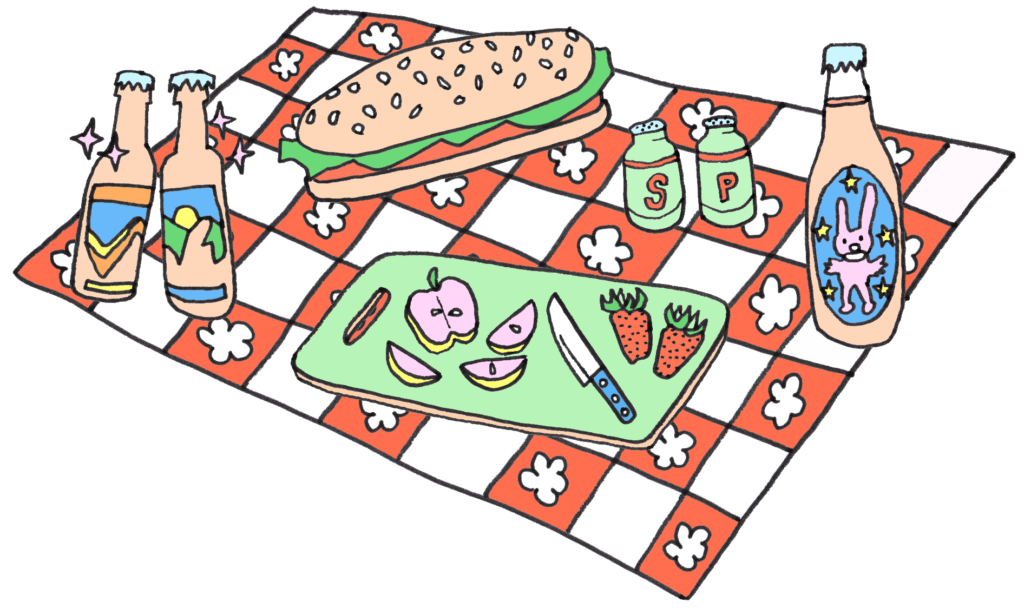 PICTURED HERE: CASAMARA CLUB BOTANICAL LEISURE SODAS (AVAILABLE AT TIVOLI GENERAL), A PINK PEARL APPLE FROM MONTGOMERY PLACE ORCHARDS (RED HOOK), STRAWBERRIES FROM BIG ROCK MARKET (STANFORDVILLE), A SANDWICH FROM CANOE HILL (MILLBROOK), AND A BOTTLE OF WILDMAN WINES' ASTRO BUNNY FROM HARKER HOUSE WINE & SPIRITS (CLINTON CORNERS).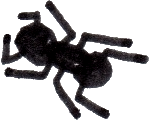 SITE PREP
ON A PERFECT DAY A NORMAL BLANKET WILL DO—BUT IF YOU WANT TO INSURE A DRY BUTT (A GOOD IDEA) CONSIDER BUYING A PICNIC BLANKET THAT HAS A WATERPROOF LAYER ON THE BACK SIDE. THEY'RE USUALLY A LITTLE PADDED TOO WHICH IS A NICE BONUS.

IF IT'S A LITTLE CHILLY OR IF IT'S AN EVENING AFFAIR, A SECOND BLANKET IS A GOOD IDEA.

WE BOUGHT SOME REALLY GOOD FOLDING CHAIRS A FEW YEARS AGO AND THEY'VE SERVED US VERY WELL AT PICNICS (AND WATCHING POLO AT MASHOMACK!). GET ONES WITH CUPHOLDERS AT LEAST BUT THE ONES WE BOUGHT HAVE A LITTLE TRAY THAT CAN FOLD OUT AS WELL.

A CUTTING BOARD AND A REAL KNIFE CAN BE NESTLED IN THE SIDE OF YOUR BASKET AND SOMEONE WILL LIKELY BE VERY HAPPY THAT YOU'VE BROUGHT THEM ALONG. HIGHLY RECOMMENDED IF THERE WILL BE CHEESE INVOLVED.

BEING A PICNIC MOM HERE BUT DO BRING SUNSCREEN AND BUG SPRAY. ALSO MAYBE A CITRONELLA CANDLE OR TWO—SOME OF THEM ACTUALLY SMELL GOOD… WE BOUGHT SOME REALLY NICE ONES FROM A COMPANY CALLED CORD & IRON AT THE MILLBROOK HOME.

BETWEEN A PICNIC BASKET, COOLER, BLANKET, AND WHATEVER ELSE YOU LIKE, YOU MIGHT HAVE QUITE A FEW THINGS TO CARRY! CONSIDER BUYING A LITTLE CART FOR A MUCH SMOOTHER ARRIVAL AND DEPARTURE.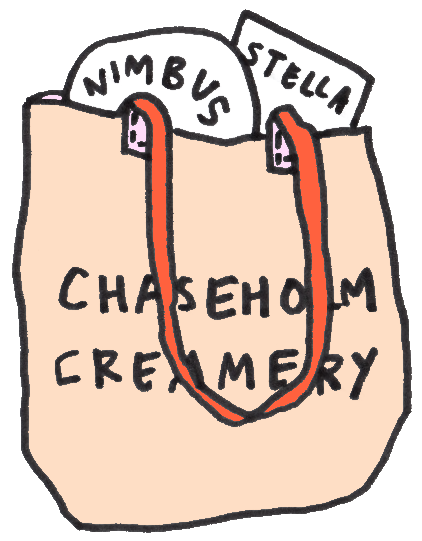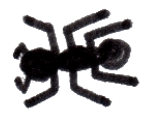 SNACKS
FRESH FRUIT FROM A LOCAL FARM STAND OR FARMERS' MARKET IS ALWAYS A GOOD PLACE TO START—BRING THINGS THAT ARE EASY TO EAT (CHERRIES, BERRIES, GRAPES) IF YOU WON'T HAVE A CUTTING BOARD. THERE ARE ENDLESS PLACES TO FRUIT-SHOP HERE BUT WHEN WE THINK ABOUT HEAVENLY FRUIT, WE THINK FIRST OF MONTGOMERY PLACE ORCHARDS.

IF YOU CAN FIND SOME BUTTERY GREEN OLIVES THEY SHOULD BE IN ATTENDANCE—PLEASE LET US KNOW IF YOU KNOW WHERE TO GET REALLY GOOD OLIVES AROUND HERE! IDEALLY NOCELLARA.

IF YOU'RE GOING ALL OUT YOU SHOULD HAVE A SALAD IN SOME FORM OR ANOTHER—A CRUNCHY ONE!

WE WILL STOP TALKING ABOUT CUTTING BOARDS AFTER THIS BUT A CUTTING BOARD AND REAL KNIFE ALLOW YOU TO CUT UP A COUPLE SANDWICHES FROM A PLACE LIKE THE FARMER'S WIFE OR BREAD ALONE TO SHARE. IT'S NICE TO HAVE A FEW LITTLE SANDWICH BITES!

THE CORNER COUNTER IS A NEW SOURCE FOR SANDWICHES IN RED HOOK. WE HAVEN'T BEEN OVER THERE YET BUT THE SANDWICHES APPEAR PICNIC-FRIENDLY FROM WHAT WE'VE SEEN. TIVOLI GENERAL IS ANOTHER GOOD OPTION FOR SANDWICHES IN THAT AREA.

WE GOT THIS FAR WITHOUT MENTIONING PINE PLAINS' CHASEHOLM FARM BUT IT WAS INEVITABLE—THEIR FARM STORE IS PERFECT FOR PUTTING TOGETHER YOUR PICNIC SNACKS AND THEY HAVE LIVE MUSIC AND OTHER EVENTS OVER THE SUMMER WHERE PICNICKING IS QUITE WELCOME. DON'T MISS THE CHASEHOLM CREAMERY CHEESE OR THEIR ICE CREAM.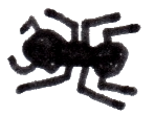 WINE
SOME PICNICS REQUIRE A BOTTLE OF SOMETHING EXCITING FROM A LOCAL WINE SHOP. SOME OF OUR MOST MEMORABLE PICNIC WINES HAVE COME FROM HARKER HOUSE WINE & SPIRITS. YOU CAN RELY ON HARKER HOUSE TO HAVE SOMETHING A LITTLE UNUSUAL—AND OFTEN 20+ ORANGE WINES.

IN STANFORDVILLE, LE CAVISTE IS ANOTHER FAVORITE. ONE YEAR OLD AS OF THIS APRIL, IT IS MAYBE MORE TRADITIONAL THAN SOME OF THE OTHER SHOPS AROUND—BUT IN THE BEST POSSIBLE WAY. OWNER ANTOINE HOSTS FREQUENT TASTINGS!

IN MILLBROOK, YOU'LL FIND A CHANGING SELECTION AT CANOE HILL RIGHT NEXT TO THEIR GRAB-AND-GO CASE, WHERE YOU'LL FIND THE AFOREMENTIONED SANDWICHES. AROUND THE CORNER, VILLAGE WINE AND SPIRITS CAN HELP YOU FILL IN ANY GAPS—MAYBE IT'S A PICNIC THAT COULD USE SOME MEZCAL?

IF YOU'VE PASSED BY PINE PLAINS FINE WINES & SPIRITS, WE'D RECOMMEND YOU TAKE A LOOK IF YOU'RE IN THE AREA! SAME GOES FOR RHINEBECK WINE AND LIQUOR—THESE PLACES HAVE BEEN AROUND A WHILE FOR GOOD REASONS!

WE KNOW NOTHING ABOUT BEER—SORRY BEER PEOPLE, WE LIKE A "WATER BEER" ON A HOT DAY AND THAT'S ABOUT IT—BUT IF YOU'D LIKE TO PICK UP SOME CIDER, DEFINITELY STOP BY GOLDEN RUSSET AND ASK OWNERS JENNY AND CRAIG FOR A RECOMMENDATION.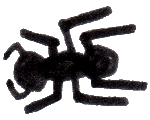 OTHER DRINKS
CASAMARA CLUB SODAS—PERFECTLY SUITED FOR A PICNIC, THESE ARE NON-ALCOHOLIC BOTANICAL SOFT DRINKS DESIGNED TO TASTE AS EXCITING AS A COCKTAIL, AND THEY DO. FIND THEM AT TIVOLI GENERAL AND BY THE CASE ONLINE. TIVOLI GENERAL IS ALSO A GREAT PLACE TO SOURCE YOUR CHEESE AND CHARCUTERIE—MAYBE YOU'LL LUCK OUT AND THEY'LL HAVE SOMETHING FROM THEIR BAKER, WHO MAKES LIMITED QUANTITIES OF VARIOUS SPECIAL TREATS: LAMB PIES, FOR ONE.

SPARKLING WATER—TOPO CHICO? GEROLSTEINER? LIMITED EDITION SPRING/SUMMER FLAVORS OF POLAR?

ICED TEA—HARNEY AND SONS MAKES REALLY NICE ICED TEA BLENDS! WE LIKE THEIR "INDIGO PUNCH" AND HAVE BEEN KNOWN TO MIX IT WITH A LITTLE GATORADE ON A PARTICULARLY HOT DAY WORKING OUTSIDE. ONE COULD DO THIS AT A PICNIC AS WELL, OF COURSE.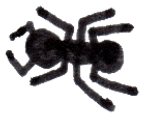 PICNIC-FRIENDLY PLACES
SOME PLACES ARE PARTICULARLY WELL-SUITED FOR PICNICKING. THIS MIGHT INCLUDE YOUR BACK YARD! HERE ARE A FEW PARKS, HISTORIC HOMES, MINI-HIKES, ETC. WHERE A PICNIC CAN BE EASILY ARRANGED.

SOME OF THESE PLACES HAVE DESIGNATED PICNICKING AREAS—PLEASE RESPECT THIS KIND OF SIGNAGE AND ALWAYS MAKE SURE YOU DON'T LEAVE ANYTHING BEHIND.

WE TRY TO LIMIT OUR PUBLIC LOVE LETTERS TO CHASEHOLM FARM BUT THEY MUST BE MENTIONED HERE FIRST. THEY'VE JUST ANNOUNCED A SCHEDULE OF LIVE MUSIC EVENTS FOR THIS SPRING/SUMMER WHERE ONE WILL ALMOST DEFINITELY FALL IN LOVE ON A PICNIC BLANKET—MAYBE WITH ANOTHER PERSON, BUT CERTAINLY WITH SOMETHING FROM THE FARM STORE.

WE THINK INNISFREE MIGHT BE ONE OF THE MOST BEAUTIFUL PLACES AROUND—A SERIES OF INTERCONNECTED POCKET GARDENS INSPIRED BY CLASSICAL CHINESE PAINTINGS AND SURROUNDING A DEEP GLACIAL LAKE, INNISFREE WAS DEVELOPED BETWEEN 1930 AND 1960 AS A PRIVATE GARDEN FOR WALTER AND MARION BECK. MAKE A RESERVATION TO EXPLORE THE GARDENS AND PICNIC BEFORE OR AFTER YOUR WALK IN THE DESIGNATED PICNIC AREA.

IF YOU'D RATHER BRING YOUR PICNIC WITH YOU ON A LITTLE HIKE, TRY POETS' WALK IN RED HOOK FOR A 2.5 MILE (ROUND-TRIP) WALK WITH A GAZEBO ABOUT HALFWAY FROM THE END OF THE TRAIL, WHERE IT MAKES A SHORT LOOP RIGHT NEAR THE HUDSON RIVER. POETS' WALK WAS DESIGNED BY LANDSCAPE ARCHITECT HANS JACOB EHLERS IN 1849—WITH WALLS OF TREES AND STONE DEFINING OUTDOOR "ROOMS," EHLERS' DESIGN COMPLIMENTS EARLIER DEVELOPMENT OF THE LAND BY TENANT FARMERS IN THE 1800S.

ALSO IN RED HOOK, GREIG FARM WELCOMES PICNICKING ALONG ITS TRAILS! PICK YOUR OWN FRUIT/VEG WHILE YOU'RE THERE (ASPARAGUS UP FIRST, IN MAY) FOR A VERY DREAMY AFTERNOON! IF YOU HAVEN'T VISITED GREIG FARM IN WARM WEATHER, MAKE A POINT OF IT THIS YEAR—WE'RE EXCITED TO SEE WHO TAKES OVER THE FOOD TRUCK (FORMERLY PAPA'S BEST BATCH). GREIG FARM HAS PICNIC TABLES—ALSO, IMPORTANTLY, GOATS TO SAY HELLO TO.

FOR A RIDICULOUS VIEW OF THE AREA, CLIMB BURGER HILL IN RHINEBECK. THIS IS A VERY SHORT HIKE (LESS THAN 1 MILE ROUND-TRIP) BUT IT'S QUITE STEEP—YOU'VE BEEN WARNED. YOU ARE VERY UNLIKELY TO DRAG A WHOLE LITTLE CART OF STUFF UP THIS HILL WITHOUT SOME LAUGHABLE TROUBLES.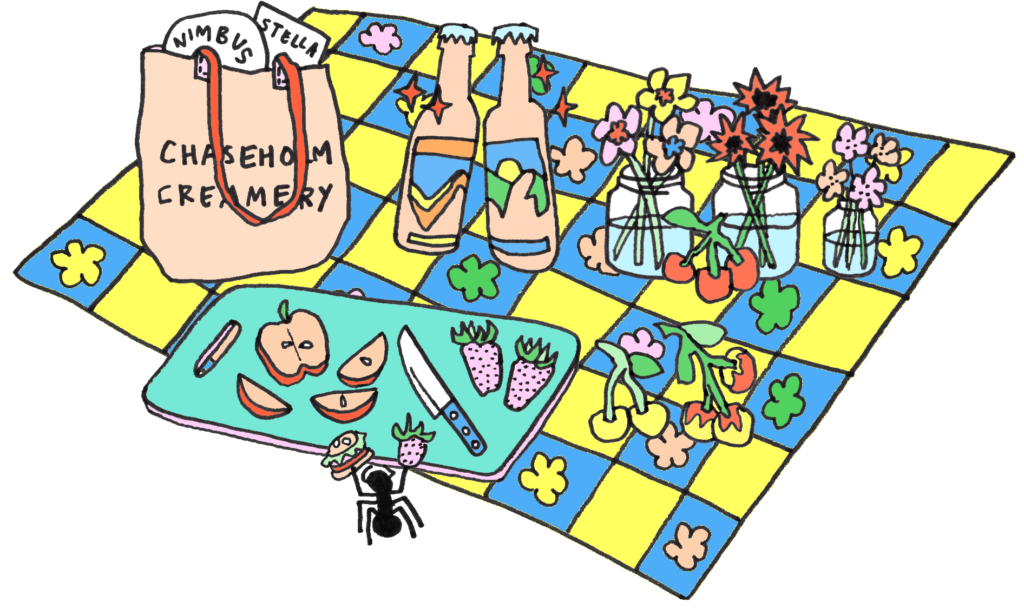 LISTINGS:
THE FARMER'S WIFE
ANCRAMDALE

FRIED CHICKEN SANDWICH — $14
CUBANO — $13
TOMATO, MOZZARELLA, AND PESTO PANINI — $12

S⠀M⠀T⠀W⠀T⠀F⠀S

IG⠀⠀⠀⠀MENU⠀⠀⠀⠀MAP
HARNEY & SONS
MILLERTON

SANDWICHES — $9-11
BAG OF 15 OVERSIZED (EACH MAKES 64 OZ.) TEA BAGS FOR ICED TEA — $22

S⠀M⠀T⠀W⠀T⠀F⠀S

MENU⠀ ⠀⠀MAP⠀⠀⠀ORDER ONLINE
WETHERSFIELD
AMENIA

WETHERSFIELD IS AN ESTATE WITH A THREE-ACRE FORMAL ITALIANATE GARDEN, A SEVEN-ACRE WILDERNESS GARDEN, AND A HOUSE MUSEUM. OPENING FOR THE SEASON ON APRIL 17, THE TRAILS AT WETHERSFIELD ARE OPEN TO HIKERS, DOG WALKERS, HORSEBACK RIDERS, AND CARRIAGE DRIVERS—A TRAIL PASS IS REQUIRED. DURING THE SEASON, THE GARDEN IS OPEN FRIDAY THROUGH SUNDAY, 12-5 PM—GARDEN VISIT RESERVATIONS ARE NOW OPEN.

GARDEN ADMISSION — $10 (FREE FOR CHILDREN UNDER 12)

S⠀M⠀T⠀W⠀T⠀F⠀S

IG⠀⠀⠀⠀WEBSITE⠀⠀⠀⠀MAP
INNISFREE
MILLBROOK

ADMISSION — $10 ($5 FOR SENIORS 65+ AND CHILDREN AGES 5-15)
ONE-YEAR MEMBERSHIP — $50+

S⠀M⠀T⠀W⠀T⠀F⠀S

IG⠀⠀⠀⠀TICKETS⠀⠀⠀⠀MAP
BIG ROCK MARKET
STANFORDVILLE

OPEN YEAR-ROUND, BIG ROCK IS A PERFECT PLACE TO PICK UP LOCAL FRUIT, CHEESE, AND OTHER SNACKS AND SWEETS.

S⠀M⠀T⠀W⠀T⠀F⠀S

IG⠀⠀⠀⠀WEBSITE⠀⠀⠀⠀MAP
LE CAVISTE
STANFORDVILLE

BROWSE THE SHOP'S INVENTORY ONLINE—OR JUST STOP IN AND GET ANTOINE'S RECOMMENDATION.

S⠀M⠀T⠀W⠀T⠀F⠀S

IG⠀⠀⠀⠀WEBSITE⠀⠀⠀⠀MAP
CHASEHOLM FARM STORE
PINE PLAINS

OPEN YEAR-ROUND. RAW MILK, GRASS-FED YOGURT, FARMSTEAD CHEESE, GRASS-FED BEEF, WHEY-FED PORK, AND MUCH MORE. CHASEHOLM STOCKS PRODUCE, BREAD, PASTRIES, MINI COW SCULPTURES, ETC. FROM OTHER LOCAL FARMS AND PURVEYORS.

S⠀M⠀T⠀W⠀T⠀F⠀S

IG⠀⠀⠀⠀MAP⠀⠀⠀⠀ORDER ONLINE
PINE PLAINS FINE WINES & SPIRTS
PINE PLAINS


S⠀M⠀T⠀W⠀T⠀F⠀S

MAP
MASHOMACK POLO CLUB
PINE PLAINS

MASHOMACK WELCOMES SPECTATORS AT THEIR POLO MATCHES—ADMISSION IS FREE AND WELL-BEHAVED DOGS ON LEASHES ARE WELCOME. CHECK THE SCHEDULE TO PLAN YOUR VISIT AND CALL THE POLO HOTLINE FOR WEATHER-RELATED UPDATES: (518) 398-1020.

IG⠀⠀⠀⠀WEBSITE⠀⠀⠀⠀MAP
BURGER HILL
RHINEBECK

OPEN DAILY FROM 9:30 AM TO 8:30 PM. THE PARK'S SEVENTY-SIX ACRES OF OPEN MEADOWS ARE PERFECT FOR BIRD-WATCHING—BRING YOUR BINOCULARS!

S⠀M⠀T⠀W⠀T⠀F⠀S

WEBSITE⠀⠀⠀⠀MAP
WILDERSTEIN
RHINEBECK

WILDERSTEIN IS A 40-ACRE ESTATE WITH GROUNDS DESIGNED BY LANDSCAPE ARCHITECT CALVERT VAUX OVER A CENTURY AGO. AN ITALIANATE COUNTRY HOUSE BUILT IN 1852 STILL STANDS AS A MUSEUM. THE GROUNDS ARE OPEN DAILY FROM 9 AM TO 4 PM. PARKING FOR THE TRAILS IS AVAILABLE OFF MORTON ROAD. TOURS OF THE HOUSE BEGIN FOR THE SEASON ON MAY 1 AND TAKE PLACE BOTH WEEKEND DAYS AT 1, 2, AND 3 PM—RESERVATIONS ARE RECOMMENDED.

S⠀M⠀T⠀W⠀T⠀F⠀S

WEBSITE⠀⠀⠀⠀MAP
BLITHEWOOD GARDEN
ANNANDALE-ON-HUDSON

BLITHEWOOD IS A WALLED ITALIANATE GARDEN* DESIGNED C. 1903. ONCE PART OF A HISTORIC ESTATE, BLITHEWOOD IS PART OF BARD COLLEGE CAMPUS. OPEN DAILY, DAWN TO DUSK.

S⠀M⠀T⠀W⠀T⠀F⠀S

WEBSITE⠀⠀⠀⠀MAP
*SO MUCH TALK OF ITALIANATE GARDENS WARRANTS A DEFINITION. THESE GARDENS ARE DEFINED BY EXTENSIVE USE OF HARDSCAPING—MASONRY WALLS, WALKWAYS, ETC.—AND EVERGREEN SHRUBS, OFTEN CAREFULLY MAINTAINED AND SOMETIMES CARVED INTO TOPIARIES.
GREIG FARM
RED HOOK

GREIG FARM, ESTABLISHED IN 1942, WAS ORIGINALLY A FRUIT AND DAIRY OPERATION. OVER THE YEARS THE PICK-YOUR-OWN OPERATION HAS BEEN EXPANDED (COWS SOLD IN 1998) AND THE 1850S DAIRY BARN HAS BEEN RENOVATED TO HOUSE PROJECTS BY ARTISTS AND SMALL BUSINESSES. THE FARM TRAILS (RIGHT BEHIND THE FARM MARKET AT 227 PITCHER LANE) ARE OPEN DURING DAYLIGHT HOURS.

PICK-YOUR-OWN SCHEDULE:
ASPARAGUS: MAY
STRAWBERRIES: JUNE
BLUEBERRIES: JULY – AUGUST
BLACKBERRIES: AUGUST – SEPTEMBER
APPLES: AUGUST – OCTOBER
PUMPKINS: SEPTEMBER – NOVEMBER

PICKING DAILY (MAY-NOVEMBER),
8 AM – 8 PM

IG⠀⠀⠀⠀MAP⠀⠀⠀⠀WEBSITE
POETS' WALK
RED HOOK

POETS' WALK IS FREE AND OPEN YEAR-ROUND—THE PARK OPENS AT 8:30 AM DAILY AND CLOSES AT 7:30 PM THROUGH APRIL 30: CLOSURE HOURS VARY BY SEASON.

S⠀M⠀T⠀W⠀T⠀F⠀S

WEBSITE⠀⠀⠀⠀MAP