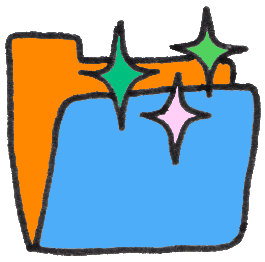 SPECIAL TREATS (#2)
AUGUST 24, 2022
SUMMER'S MOVING RIGHT ALONG. SNACKING HEAVILY ON HOT DAYS BUT STILL EATING SANDWICHES TOO.
FUN FLAVOR POPCORN
POPCORN IS ONE OF OUR CONSTANT SNACKS. WE RECENTLY PICKED UP THE TWO NEW FLAVORS OF BJORNQORN—A POPCORN COMPANY STARTED AT BARD!—AND THEY'RE BOTH VERY GOOD. THE MAPLE FLAVOR IS NICE AND SALTY, NOT LIKE KETTLE CORN—AND "EARTH" IS ARGUABLY THE NEW BEST BJORNQORN FLAVOR: NUTRITIONAL YEAST AND BLACK TRUFFLE, PRODUCED IN PARTNERSHIP WITH URBANI TARTUFI. THINKING ABOUT ORDERING A CASE OF THIS ONE. BUY AT MCENROE ORGANIC FARM MARKET, TIVOLI GENERAL, BIG ROCK FARM MARKET, AND ONLINE.

ANOTHER IMPORTANT POPCORN DISCOVERY IS POP-LITO, A NUTRITIONAL YEAST AND SMOKY PAPRIKA POPCORN MADE BY CHARLITO'S COCINA, A SMALL PRODUCER OF CURED MEATS. POP-LITO INCORPORATES THE SAME PIMENTÓN DE LA VERA THE COMPANY USES TO MAKE THEIR CHORIZO SECO. FIND IT AT OTTO'S MARKET IN GERMANTOWN (WHERE YOU CAN ALSO GET A GOOD SANDWICH) AND ONLINE.
DONUT PEACHES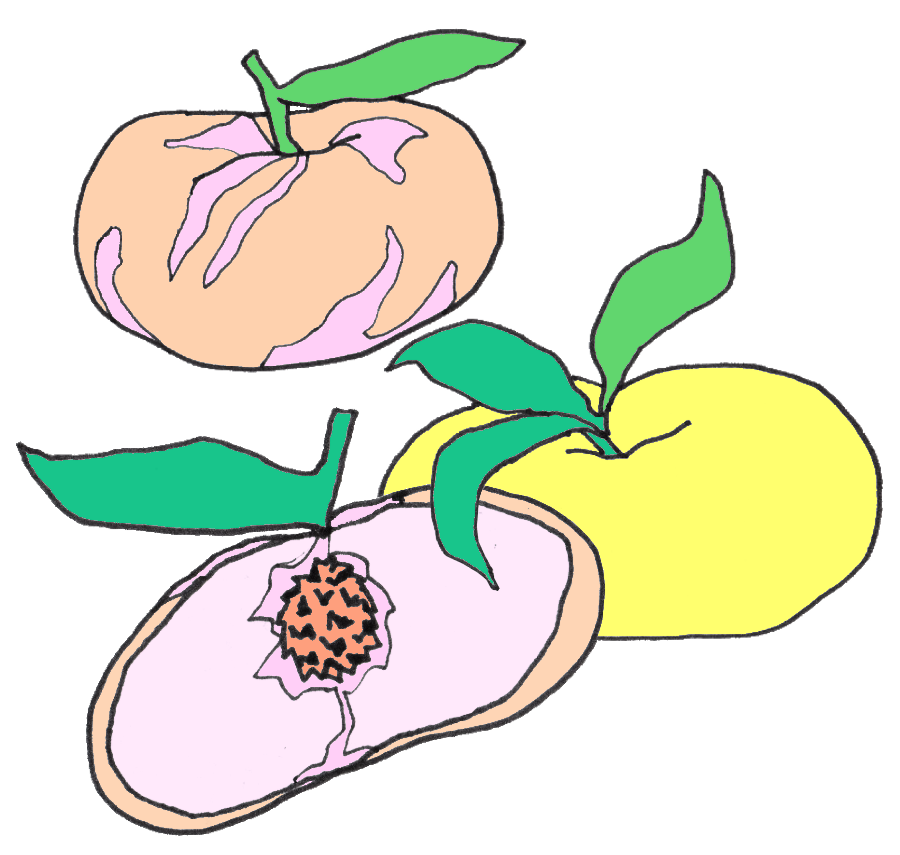 GET THEM WHILE YOU CAN! THEY DISAPPEAR IN THE MARKETS AND IN THE HOUSE! LESS ACIDIC THAN YOUR AVERAGE PEACH WITH A TINY PIT, THEY ARE OFTEN DESCRIBED AS HAVING A FAINT ALMOND FLAVOR. WE'VE FOUND GOOD ONES AT BIG ROCK FARM MARKET, MONTGOMERY PLACE ORCHARDS FARM MARKET, AND MARONA'S.
PORK & RABE SANDWICH AT ROSSI & SONS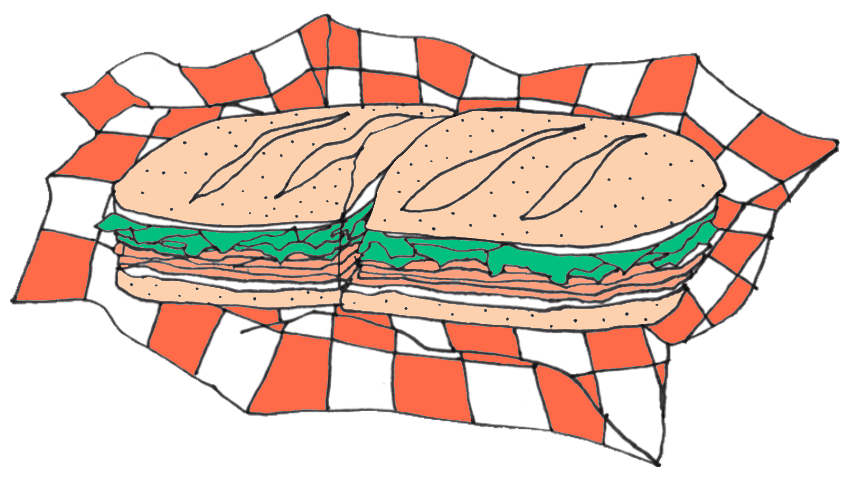 ROASTED PORK, BROCCOLI RABE, PROVOLONE, MOZZARELLA, GARLIC, AND SUN-DRIED TOMATO VINAIGRETTE—BUT SWAP THE SUN-DRIED TOMATO VINAIGRETTE FOR THEIR HERB AIOLI! THIS IS A SINISTER SANDWICH THAT WILL RUIN YOU FOR OTHER SANDWICHES. ROSSI'S & SONS IS AN OLD INSTITUTION OF GOOD SANDWICH-MAKING, AND JUST OPENED A NEW LOCATION AT EASTDALE VILLAGE—THE ORIGINAL DELI IS ON CLOVER STREET. PICK UP SOME OLIVES WHILE YOU'RE THERE: THEY'RE GOOD, FRESH ONES!
HOT STUFF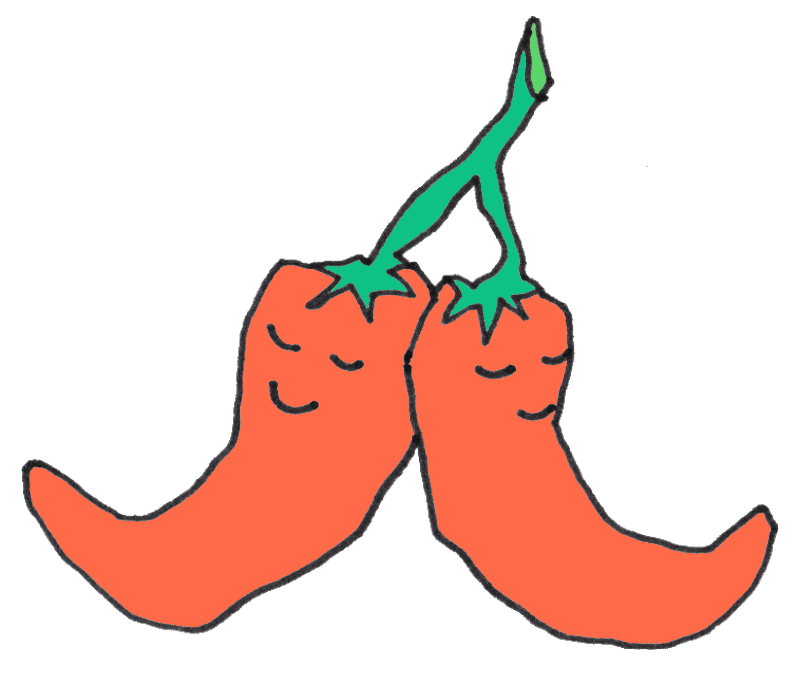 WE LIKE IT (ALMOST EVERYTHING) SPICY! THAT MEANS HAVING SOME TOOLS ON HAND TO INCREASE SPICINESS LEVELS AS NEEDED. WE'LL TRY ANY PRODUCT IN THIS CATEGORY ONCE SO THERE ARE A LOT OF SPICERS (TECHNICAL TERM) HANGING AROUND, BUT THESE ARE THE ONES WE REGULARLY USE:

HOT CRISPY OIL – EXTRA HOT — OLIVE OIL, GARLIC, SHALLOTS, AND CHILI PEPPERS. BUY AT SLOW FOX FARM STORE, BIG ROCK FARM MARKET AND ONLINE.

MOMOFUKU CHILI CRUNCH — GRAPESEED OIL, CHILI PEPPERS, ONIONS, GARLIC, SHALLOTS SESAME SEEDS, MUSHROOM POWDER, AND SEAWEED. BUY AT TIVOLI GENERAL AND ONLINE.

POOR DEVIL PEPPER CO. ZERO WASTE CHILI FLAKES — FERMENTED CHILI FLAKES LEFT OVER FROM HOT SAUCE PRODUCTION. BUY AT MCENROE ORGANIC FARM MARKET, BIG ROCK FARM MARKET, MONTGOMERY PLACE ORCHARDS FARM MARKET, AND ONLINE.
LABNE ANYTHING FROM FORTUNES ICE CREAM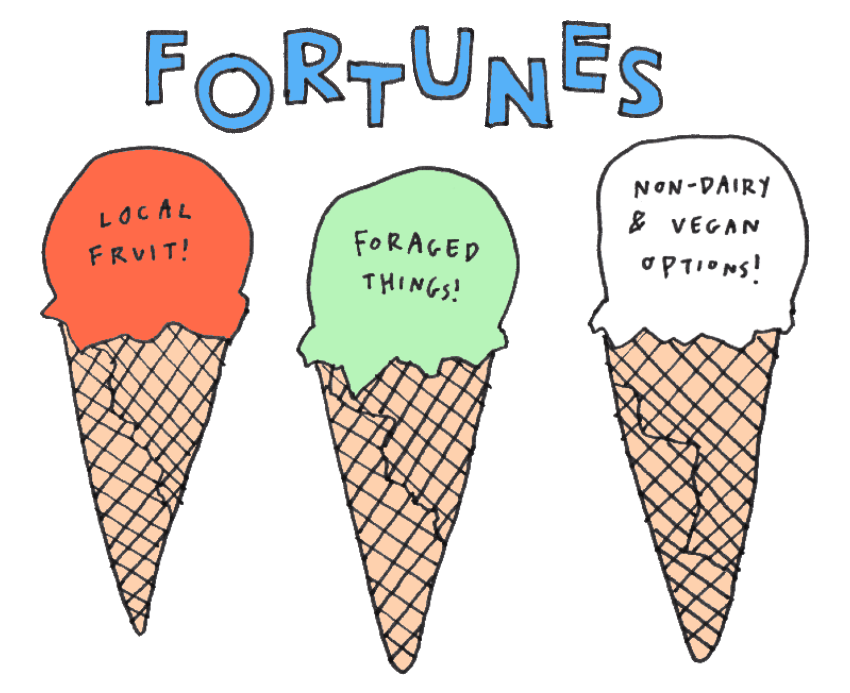 IT'S PRETTY HARD TO GET IT WRONG AT FORTUNES ICE CREAM, BUT LABNE ANYTHING IS A SAFE BET. LABNE MULBERRY, LABNE APRICOT, LABNE SOUR CHERRY, LABNE QUINCE—YOU GET THE IDEA. YOGURT AND FRUIT, IMPROVED.

FORTUNES SOURCES INGREDIENTS FROM LOCAL FARMS AND TAKES A LOT OF FUN RISKS WITH FLAVORS. A FEW RECENT CREATIONS: CORN BLUEBERRY, MATCHA STRACCIA (MATCHA + WHITE CHOCOLATE SWIRL), CARAMEL POPCORN, AND SPRUCE TIPS.
ENGLISH MUFFINS FROM GREAT CAPE BAKING COMPANY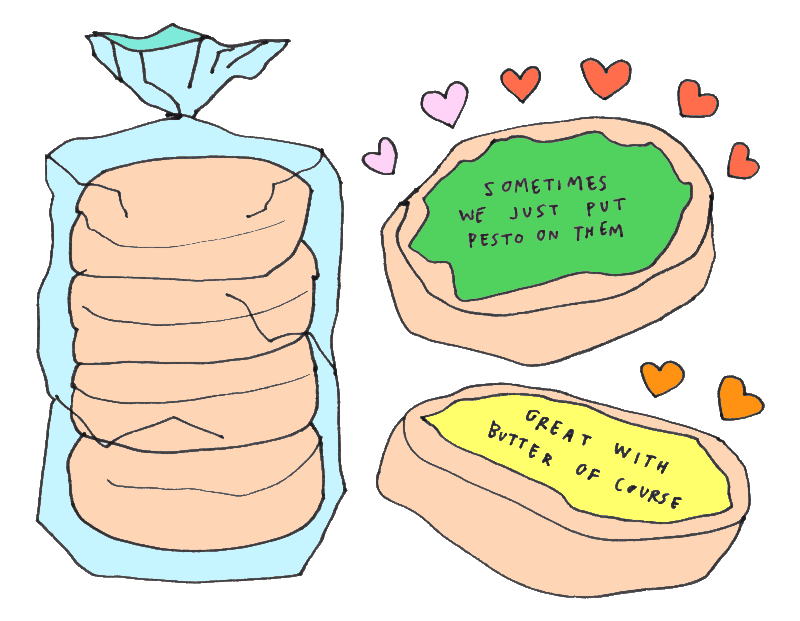 AN ENGLISH MUFFIN IS NOT ALWAYS A THRILL. SOMETIMES IT IS JUST A LITTLE CRUST OF A THING. WE'D ARGUE THOMAS' BEST PRODUCT IS NOT THEIR ENGLISH MUFFINS—IT'S THEIR CORN TOAST-R-CAKES. THOMAS ASIDE, WE HAVE FOUND A TRULY GREAT LOCAL ENGLISH MUFFIN.

THE GREAT CAPE BAKING COMPANY MAKES THICK, FLUFFY ENGLISH MUFFINS THAT ARE SORT OF BISCUIT-LIKE BUT STILL DISTINCTLY ENGLISH MUFFINS. GREAT SPLIT AND TOASTED WITH BUTTER, JAM OR OUR FUNNY FAVORITE, PESTO, THEY'RE ALSO A PERFECT VEHICLE FOR EGG YOLK AT BREAKFAST.
THE MCENROE FARM BURGER AT KING'S HIGHWAY CIDER SHACK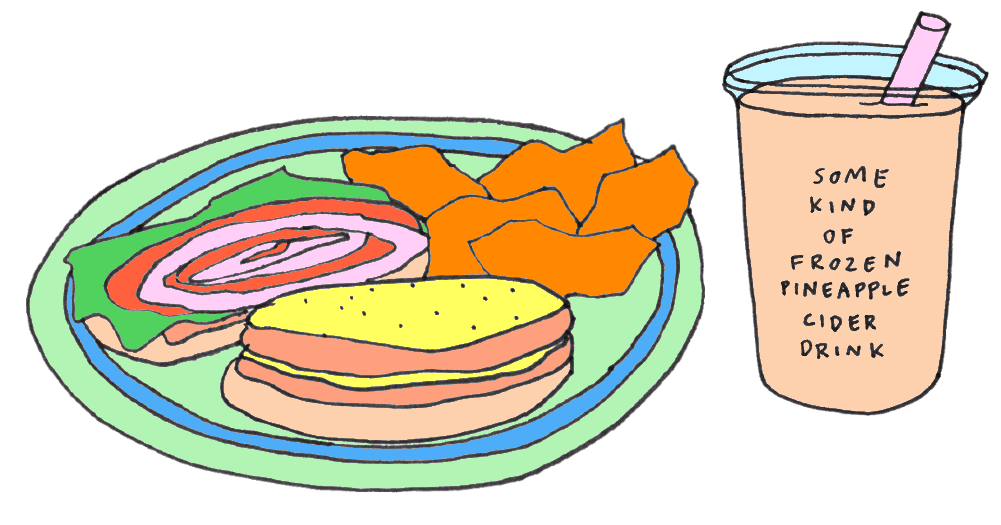 WORKING ON THE FULL REGIONAL BURGER REPORT NOW BUT HAD TO TELL YOU ABOUT THIS ONE IN ADVANCE. KING'S HIGHWAY CIDER SHACK'S FARM BURGER IS A SMASH BURGER WITH MELTED AMERICAN, LETTUCE, TOMATO, ONION, PICKLES, AND FARM SAUCE ON A POTATO BUN. IF YOU LIKE FRIES, GET THE "FRIES" HERE—THESE ARE NOT YOUR AVERAGE FRENCH FRY, MORE LIKE A FANCY POTATO THING YOU'D SEE IN A NICE RESTAURANT. IF YOU PARTAKE IN ALCOHOLIC BEVERAGES, TREAT YOURSELF TO A FROZEN CIDER SOMETHING OR OTHER. THESE ARE NOT TOO SWEET IN THE WAY YOU MIGHT FEAR; THEY ARE PERFECT.