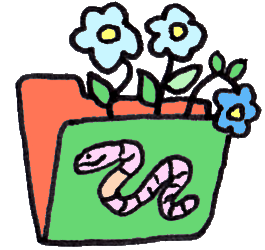 FLOWER STUFF
APRIL 2, 2022
[UPDATED MAY 27, 2022]
AFTER A FEW FALSE STARTS, IT APPEARS IT MAY TRULY BE SPRING. THE CROCUSES ARE UP AND THE FORSYTHIA IS THREATENING TO DO SOMETHING QUITE SOON. WE'VE GOT POUNDS OF WILDFLOWER SEED TO PLANT AND GENERALLY, FLOWERS ON THE BRAIN. WE'RE ALSO HAPPILY SURROUNDED BY FLOWER FARMS OFFERING CSA SHARES, PICK-YOUR-OWN, ROADSIDE STANDS, SEEDLING SALES, AND MUCH MORE.

A FEW WEEKS AGO WE SIGNED UP FOR A FLOWER CSA SHARE FROM FOXTROT FARM & FLOWERS AND WE CAN'T WAIT TO START PICKING THEM UP! WHAT'S DREAMIER THAN PICKING UP A LOCAL BOUQUET EVERY WEEK AND NOT HAVING TO PAY (BECAUSE YOU ALREADY HAVE)? ALSO WHEN YOU BUY A CSA YOU'RE HELPING FARMERS PLAN AND PREPARE BETTER FOR THEIR SEASON WHICH IS A LOVELY THING TO DO IF YOU CAN.
FOXTROT OFFERS A NUMBER OF DIFFERENT CSA OPTIONS (PART OR FULL SEASON, BOUQUETS OR ARRANGEMENTS, EVEN SOME WITH CERAMIC VASES BY A LOCAL ARTIST!) WITH PICKUP IN RHINEBECK, HUDSON, BROOKLYN, AND ON THE FARM IN STANFORDVILLE.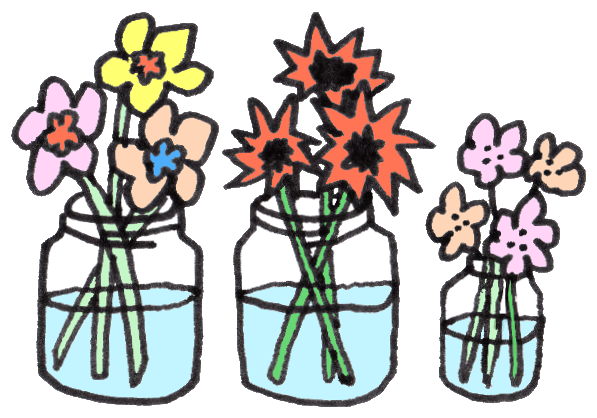 A GREAT ROADSIDE OPTION IN STANFORDVILLE IS WATER TROUGH FLOWERS—OWNER HALLIE KEEPS THE SELF-SERVE STAND STOCKED WITH A VARIETY OF ARRANGEMENTS IN GLASS JARS (USUALLY RANGING $10-20). WATER TROUGH FLOWERS TAKES SPECIAL ORDERS AS WELL.

IN PINE PLAINS, FARMERS AMANDA AND MARGARET OF A + M FLOWER CO. ARE GOING INTO THEIR SECOND SEASON GROWING TOGETHER. MANY YEARS OF FLOWER GROWING EXPERIENCE BETWEEN THEM, THEY'LL SELL FROM THEIR ROADSIDE FLOWER CART. THEY ALSO TAKE SPECIAL ORDERS.

BRITTANY HOLLOW FARM GROWS THREE ACRES OF FLOWERS IN RHINEBECK FOR DAILY PICKING—FILL A 1-GALLON BUCKET FOR $20 AND REUSE IT FOR $15 ON YOUR NEXT VISIT. BRITTANY HOLLOW PLANTS NEW VARIETIES EVERY YEAR. A PRIVATE FIELD IS AVAILABLE TO THOSE PICKING 8 OR MORE BUCKETS! THE FARM REQUIRES A DAY'S NOTICE FOR PICKING IN THIS PRIVATE FIELD: CALL (845) 417-7099 TO ARRANGE.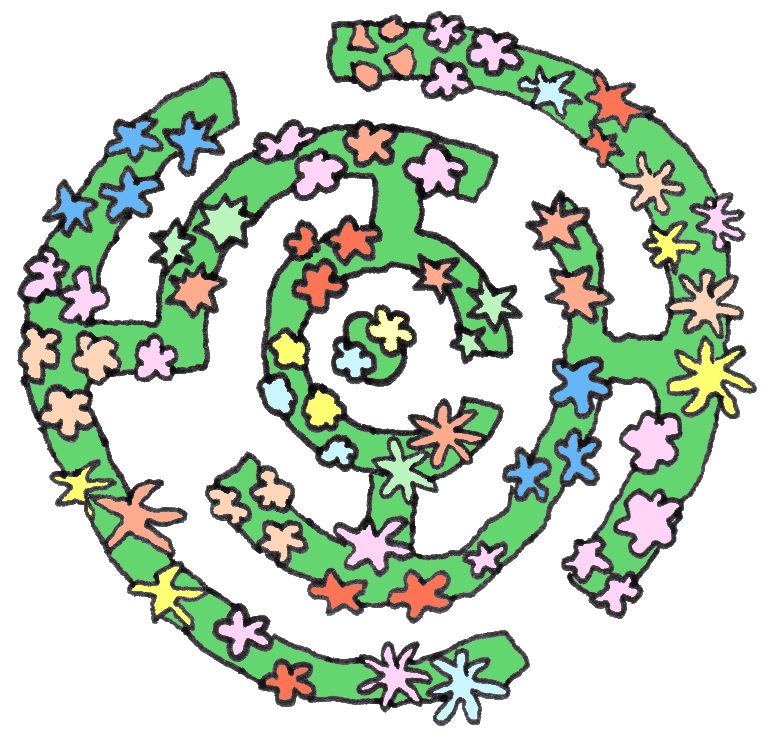 SHOVING LEOPARD FARM GROWS FLOWERS ON 2-ACRES OF ROKEBY, A HISTORIC ESTATE IN BARRYTOWN. DESIGNED AROUND A PICK-YOUR-OWN FLOWER LABYRINTH, THE PERMANENT BEDS ARE PLANTED WITH OVER 300 VARIETIES OF FLOWERS. SHOVING LEOPARD OFFERS A NUMBER OF CSA OPTIONS AND HOLDS AN ANNUAL SEEDLING SALE (FLOWERS BUT ALSO TOMATOES, PEPPERS, HERBS, AND MORE)—PREORDER NOW FOR PICKUP AT THE FARM ON MAY 7 AND 8.

WHILE WE WAIT FOR WARMER WEATHER AND ALL THE FLOWERS IT WILL BRING—STOP BY BATTENFELD'S ANEMONE FARM IN RED HOOK, WHERE HYBRID ANEMONES ARE IN BLOOM SEPTEMBER THROUGH MAY. FOURTH-GENERATION FARMER FRED BATTENFELD HAS BEEN GROWING ANEMONES FOR 40 YEARS.

A FEW FARMS WE'VE JUST LEARNED ABOUT WHILE WORKING ON THIS LIST:

MAITRI FARM — ORGANIC VEGETABLES AND FLOWERS GROWN IN AMENIA.

BEAR CREEK FARM — 100+ VARIETIES OF DAHLIAS GROWN IN STANFORDVILLE.

HEARTBREAKER FLOWER FARM — FLOWERS GROWN AT GREIG FARM IN RED HOOK BY RESIDENT FARMERS JENN AND JUSTIN.


PLEASE FEEL FREE TO SUBMIT SOMETHING WE'VE MISSED!
MAITRI FARM
AMENIA

MAITRI FARM FLOWERS ARE NOT CERTIFIED ORGANIC BUT THEY ARE GROWN USING THE SAME METHODS AS THE FARM'S CERTIFIED ORGANIC VEGETABLES—THEIR FLOWERS ARE AVAILABLE AT FARMERS' MARKETS AND ON THE FARM (LIMITED AVAILABILITY).

IG⠀⠀⠀⠀MAP⠀⠀⠀⠀WEBSITE
FOXTROT FARM & FLOWERS
STANFORDVILLE

OFFERING SPRING, SUMMER, AND FULL SEASON FLOWER CSA SHARES, FOXTROT FARM USES LOW-TILL, SUSTAINABLE GROWING PRACTICES.

IG⠀⠀⠀⠀MAP⠀⠀⠀⠀WEBSITE
THE FLOWERING HOMESTEAD
STANFORDVILLE

HOSTING POP-UPS FOR SPRING/SUMMER 2022 AT THE OLD BIG ROCK FARM STAND, THE FLOWERING HOMESTEAD HAS CUT FLOWERS, HOUSEPLANTS, CUTTINGS, GIFTS, AND MORE.

S⠀M⠀T⠀W⠀T⠀F⠀S

IG⠀⠀⠀⠀MAP
A + M FLOWER CO.
PINE PLAINS

OPENING FOR THE SEASON IN MID-APRIL, A + M FLOWER CO. SELLS FRESH BOUQUETS FROM THEIR ROADSIDE FLOWER CART. FIRST UP: SPECIALTY DAFFODILS AND TULIPS. LATER IN THE SEASON: ANEMONES, RANUNCULUS, PEONIES, IRISES.

S⠀M⠀T⠀W⠀T⠀F⠀S

IG⠀⠀⠀⠀MAP⠀⠀⠀⠀WEBSITE
BRITTANY HOLLOW FARM
RHINEBECK

FILL A YELLOW 1 GALLON BUCKET WITH FLOWERS FROM THE FIELDS FOR $20 (CASH/CHECK ONLY). BUCKETS CAN BE REUSED ON SUBSEQUENT VISITS FOR $15.

JUNE – SEPTEMBER:
DAILY,
7 AM – 7 PM

IG⠀⠀⠀⠀MAP⠀⠀⠀⠀WEBSITE
BATTENFELD'S ANEMONE FARM
RED HOOK

OPEN SEPTEMBER THROUGH MAY, BATTENFELD'S RETAIL STORE OFFERS A LARGE SELECTION OF HYBRID ANEMONES. SEE WHAT'S AVAILABLE NOW.

S⠀M⠀T⠀W⠀T⠀F⠀S

IG⠀⠀⠀⠀MAP⠀⠀⠀⠀WEBSITE
HEARTBREAKER FLOWER FARM
RED HOOK

HEARTBREAKER FLOWER FARM OFFERS SPRING, SUMMER, AND FULL SEASON FLOWER CSA SHARES FOR WEEKLY PICKUP AT THE GREIG FARM MARKET.

IG⠀⠀⠀⠀MAP⠀⠀⠀⠀WEBSITE
SHOVING LEOPARD FARM
BARRYTOWN (RED HOOK)

SHOVING LEOPARD OFFERS SPRING, SUMMER, AND FALL FLOWER CSA SHARES FOR PICKUP ON THE FARM OR AT THE O ZONE (RED HOOK).

IG⠀⠀⠀⠀MAP⠀⠀⠀⠀WEBSITE